WELCOME TO PHYSIOTHERAPY
Mandy Knaap Physiotherapy was established on 1 May 1993 at Bayside Centre. In 1995 we moved to Blaauwberg Therapy Centre which is a multidisciplinary centre established by myself and Janet Bytheway, a clinical psychologist.
Myself and my colleagues, Emily and Gill, treat mostly neuro-musculo-skeletal conditions, including headaches, neck and back conditions (acute and chronic), sports injuries (strains, sprains and tears) including dancing injuries, peripheral joint problems such as tennis elbow, overuse and repetitive strain injuries. We also treat other conditions including sinusitis, chest conditions (e.g. bronchitis and pneumonia), bursitis, bedsores and other open wounds, BPPV (Benign Paroxysmal Positional Vertigo) as well as postural problems in kids including low tone, scoliosis and hypermobility.
We give advice on ergonomics (correct posture and computer work station set-up) and preventative back and neck care. We do dry needling and various taping techniques including McConnell and kinesio taping. We also do one-on-one rehabilitation including one-on-one pilates based rehabilitation after back injuries, surgery or sports injuries. We treat both acute and chronic problems and do maintenance treatment. Although we have equipment in the practice, we concentrate on hands-on treatment.
We offer home visits when required. Our treatments are 45 minutes long. This provides enough time for us to properly assess and treat your condition and to give you relevant advice and demonstrate exercises. You may be given the exercises to do at home so that your treatment can continue between sessions. This may well limit the number of sessions needed for you to recover. Our treatment rooms are private and air-conditioned.
We charge the recommended medical aid tarrifs and submit directly to your medical scheme for your convenience. We accept most Debit and Credit cards. We are open 8.00am – 6.30pm weekdays and 8.30am – 12.00pm on Saturdays.
You are welcome to contact us if you have any questions.
Myself and my colleagues look forward to assisting you.
Phone 021 557 6066 or email info@mandyknaap.co.za to make an appointment
We are 1st line practitioners which means that you can come straight to us, without a doctor's referral.
Mandy Knaap
BSc Physiotherapy (Stell) 1990
I have a special interest in treating shoulder injuries, dancing injuries, sports injuries and neck and back pain.

Emily  Rautenbach
BSc Physiotherapy (Stellenbosch) 2016
Emily's fields of interest include treating sports injuries of the knee shoulder and hip.  She is an enthusiastic sportswoman and runner and hopes to complete her first Comrades' Marathon in the near future.
Gillian Hazell
BSc Physiotherapy (Wits) 1992
Gillian's fields of interest include treating headaches, hip injuries, managing patients with chronic pain, as well as Pilates based rehabilitation.
Blaauwberg Therapy Centre | 103 Blaauwberg Road | Table View 7441
PO Box 11472 | Bloubergrant 7443
Tel: (021) 557 6066 | Fax: (021) 557 6038
Practice No: 7224451
Email: info@mandyknaap.co.za

Thank you to everyone who helped set up my website:  Delia, my Personal Assistant for all the typing,
my daughter and Zane van Zyl for taking photos, my patient, Anton van Zyl, for modelling for the
photos and Gareth (www.create4u.co.za) for his patience in setting up the site

Mandy Knaap is a member of :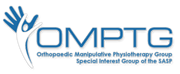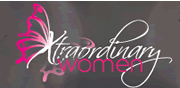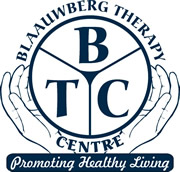 The Difference is in our Hands.